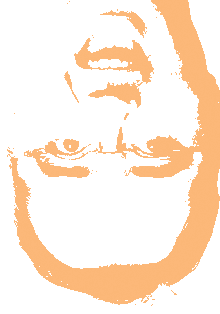 Mark de Raad
Adelaide South Australia
mark@deraad.com
LinkedIn / Facebook / Twitter / Tumblr
I am involved with these companies and organisations:
* I-Nex Corporation Pty Ltd Managing Director
* The State Opera South Australia Board Member
* Recitals Australia President
* McLaren Vale Music Festival Assocation Chair
* Coriole Music Festival Organising Committee
* chamber music adelaide Board Member
* Adelaide Cello Festival 2014-2015 Chair
* The State Library of South Australia Foundation Deputy Chair and Board Member 2012-2015
* Kangaroo Island Marine Science Centre Committee Member
* Australian Interactive Media Industry Association (AIMIA) Member 2008-2015
* Australian Institute of Company Directors (AICD) Member
* Adelaide Festival Benefactor
* Consultant to the Australian String Quartet, Adelaide Symphony Orchestra, Australia String Quartet, the Seraphim Trio, Belvoir, the Adelaide Festival, Adelaide Fringe, State Theatre Company of South Australia and Jacqueline Dark


Sally Whitwell and Marie Angel: I presented a show during the 2014 Adelaide Fringe featuring multiple ARIA award winning pianist, Sally Whitwell and acclaimed soprano Marie Angel.
Brahms - the Violin Sonatas: During the 2015 Adelaide Fringe, I presented at the Art Gallery of South Australia Brahms' 3 Violin Sonatas by Shirin Lim Principal 1st Violin Adelaide Symphony Orchestra, soprano Emma Horwood, pianist Kenan Henderson and Martin Penhale. 2 Performances were held: Sun 22 Feb at 3:30pm and Mon 9 March at 3:30pm in the Radford Auditorium.